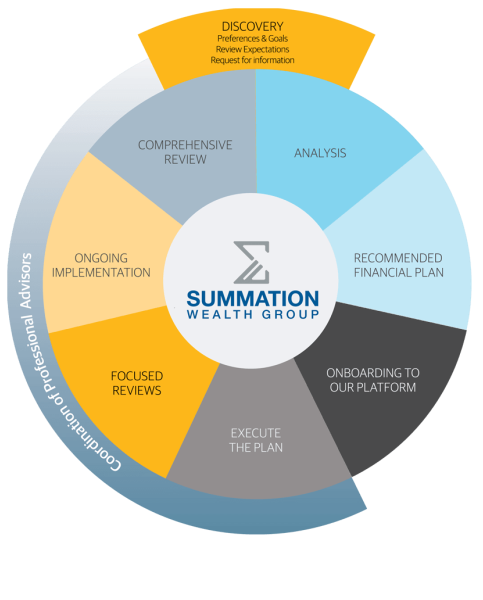 EXTENDED LONGEVITY HAS MADE THE INVESTMENT-ONLY STRATEGY INCOMPLETE
Our clients require much more than investment advice to actualize their goals. We help you properly coordinate all your financial affairs by providing a comprehensive suite of services, all designed with your unique needs in mind.
PERSONAL PLANNING
We start by understanding you, your resources, and your unique goals. After all, no two humans are alike, and no two financial plans should be, either. We work as your financial concierge, working with your existing team of advisors to ensure that your plan is coordinated and achievable.
EXECUTING A BUSINESS PLAN
For our business owners, we understand the intricacies of developing a financial plan that serves your business goals and your personal goals. Whether you're a solopreneur or a corporatized team of leaders, we specialize in ensuring your unique business model and financial plan work in synergy to fund your unique goals.